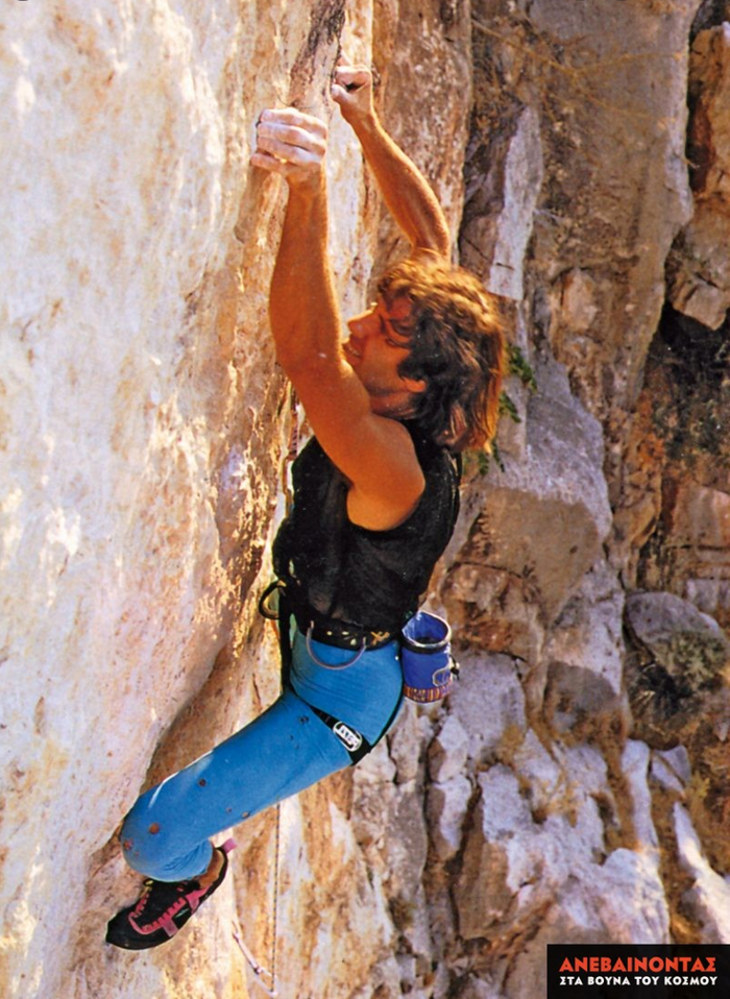 Tribute to Yiannis Torelli
written by Panos Athanasiadis
When ultra-experienced and careful alpinists like Emilio Comici, Renato Casarotto and Korra Pesce die unexpectedly in accidents that should not have happened, some people are tempted to think that there exists a thing called destiny. Yet, a synonym of fate is fortune, and even in the ancient Greek drama destiny and chance are inextricably linked together. We have all taken our chances on the mountains, and we understand what it means to cross roads with the devil…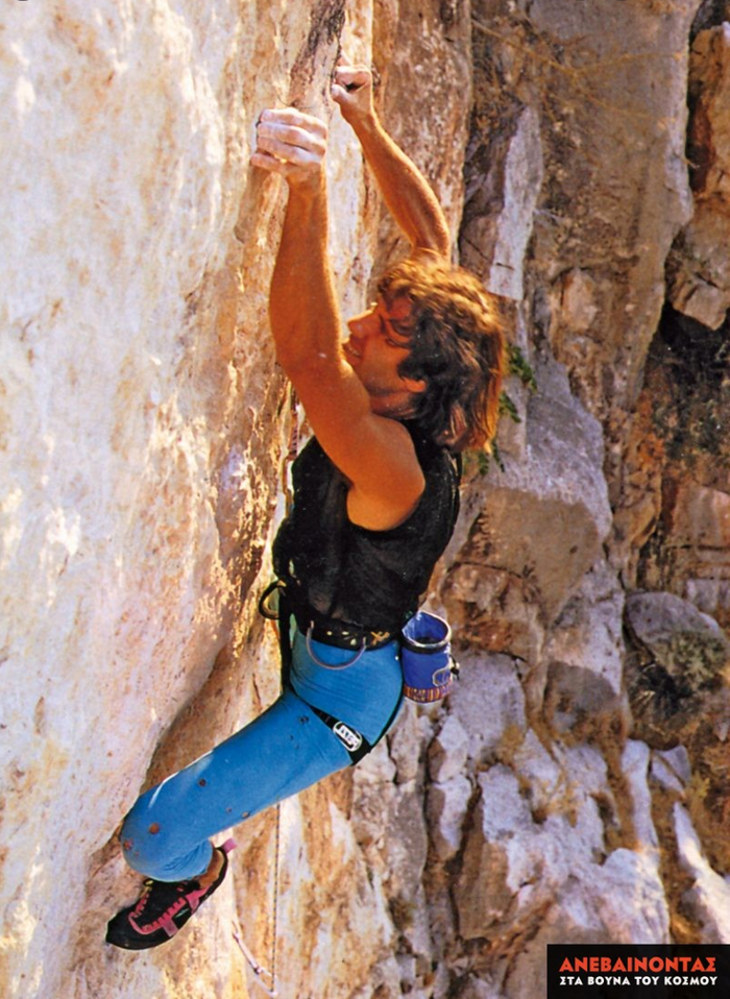 Yiannis Torelli climbing "Koralli" 1st 8a in Greece,1995
Not many days ago a series of mountain accidents occurred in Greece where the lack of a national alpine rescue service contributed to the fatal outcome of the operations.
Among those who could still be with us today, but unfortunately are not any longer, was Yiannis Torelli, a major force of climbing developments in Greece in the last 30 years.
A charismatic, quiet and authentic man of power who led the sport climbing scene in Greece for over two decades by setting new levels on local limestone, and went on to become —in the more recent years— also a leading figure in the country's winter climbing scene. Yiannis was the first in Greece to climb 7b+/7c (1992/93), then 8a/8a+ (1995/96) and 8b (1997). And he did not climb these grades in a trip abroad but opening new crags in and hundreds of new routes in his own country, as in Kalogria and in every other world-class Greek climbing crag, raising the limits of what was thought possible at the time and inspiring the most talented young climbers for over 30 years. After pushing the difficulty limits to these grades he applied his mastery to some of the hardest big walls in Greece, opening new routes with his companions, always in perfect style.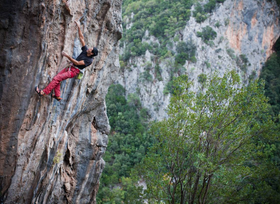 Examples include forbidding routes on Parnassos mountain (Δόγμα / Doctrine, ED+, VIII A1, 500m in 2002; Χρυσή Τομή / Golden Section, ED+, VIII+ A2 in 2005) and Tymfi mountain (Torelli – Thanopoulou, VIII, 500m in 2015), all counting very few repetitions.
As the years passed, Yiannis transferred his vision for climbing the hardest grades also to winter climbing, leading major alpine endeavors that had attracted, but also pushed back, many other experienced climbers in the country. Among other ice- and mixed-climbing routes, it is worth mentioning those on Tzoumerka mountain: Μεταξύ φθοράς και αφθαρσίας / Borderline case, V, WI5 M5, 480m (2017), Τόξο / Bow, V, WI6, 450m (2017) and Και μη χειρότερα / No worse, WI5+ M8, 380m (2019).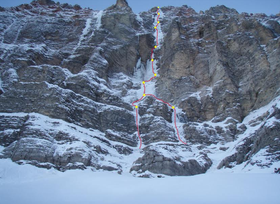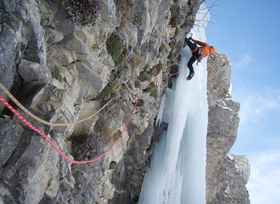 Yiannis Torelli, who had Italian paternal roots (as indicated by his surname), was highly respected by the Greek climbing community for his ethos and his dedication to the vertical dimension. Besides, he was also a passionate painter with a developed aesthetic.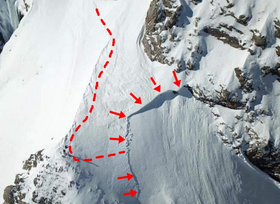 Yiannis passed by at age 56 after being swept by a deadly slab avalanche together with his rope mates Thanasis Sotiropoulos and Panos Tekos, while they were approaching another jaw-dropping alpine icefall, hanging above the mythological Styx, on Helmos mountain, where Thetis dipped Achilles to render him invulnerable. Addio Yianni.
Panos Athanasiadis (*)

(*) Panos Athanasiadis is a greek alpinist,rock climber,slackliner ; he works as meteorologist scientist in Bologna.