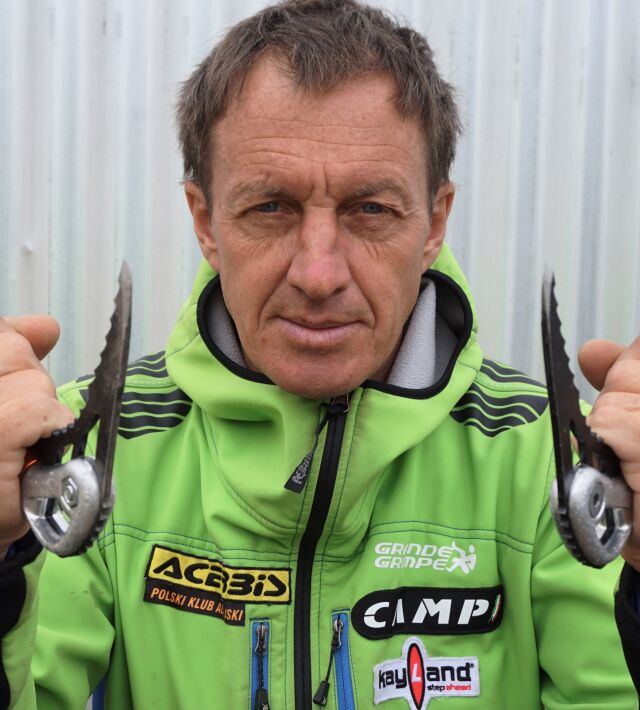 Denis Urubko has released an important interview with Russianclimb.com; with his personal permission and that of Elena Laletina, editor of the important Russian site, here the translation of his thoughts
I don't like the Mountains: I've lost too many friends, up there
Denis Urubko – Translation Federico Bernardi with the collaboration of .. some Russian friends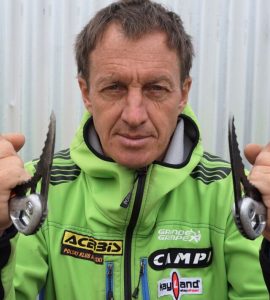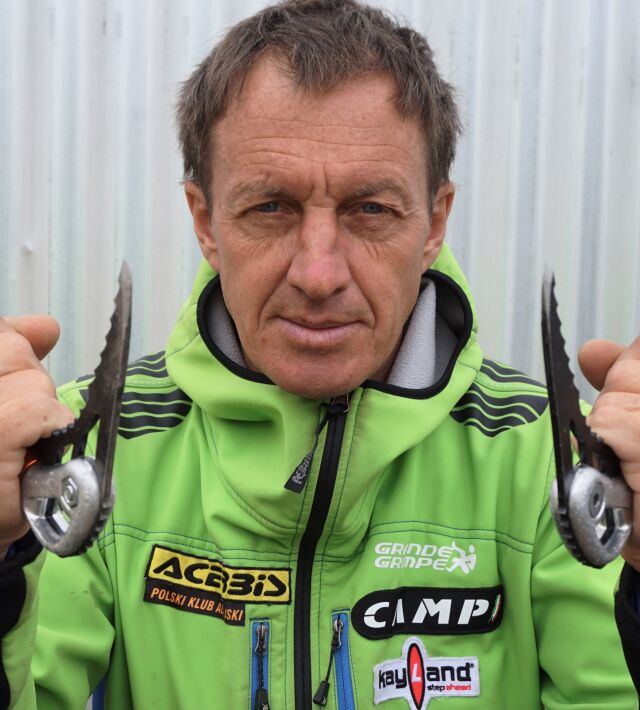 I'd seen a lot of speculation in recent times, lot of people talked about me … "blah blah blah" ; they do it to promote themselves.
Please! How many lies … both from film directors as from other climbers.
It happens that journalists offer to the audience these speculations as the ultimate truth. But most of them are wrong.
The only one I trust about these speculations [about K2 last attempt with polish exp,NdT] is Bohuslav Magrel (Head of the Polish Alpine Club), because he knows me well. And now I prefer to clarify by myself .
There is nothing definitive for me, on the contrary !
Everything I do in the mountains could change, in my opinion: tactics, technique and climbing style. Only the goal remains the same.
Therefore, no one should be surprised if I reappear in the Himalayas, once or a few times … For example: why do not break Juanito Oiarzabal's record and climb Cho Oyu four times in a season?
Such a thing would be a lot safer and more fun than what I've done so far.
But extreme mountaineering, the first and the winter climbs to the peaks of the Himalayas are no longer for me.
However I leave an open door, in case my wife, Maria Jose Cardell, asks me to help me trace a new alpine-style route. In this case I will help her, for sure.
What is certain is that I had decided to close with extreme mountaineering even before trying Broad Peak.
I was joking with my two partners, Don Bowie and Lotta Hintsa, on the fact that this was my last expedition: I was counting the days … I told them: another 45, 30, 20 days before the end of my Himalayan career.
However I put a lot, a lot of strength and all my soul into this last attempt. I did a lot of the route opening job. You have seen my three summit attempts, including two solos when Don was sick.
I have spent many years in extreme mountaineering, I have had enough. I have fulfilled my ambitions and I see nothing else I could do.
What have I managed to do in excellence? "Shine on you crazy diamonds": my "diamonds" are my five new alpine-style routes on eight thousand meters. I climbed at high speed and set speed records from 4,000 to 8,000 m.
I did two winter climbs on 8,000 mt.
I have climbed extremely difficult routes on rock from 2,000 to 7,000 meters, on bastions and walls in different parts of the world, such as the Kush-Kaya, the Ushba, the Vittoria Peak, the Kali-Himal. I am quite satisfied with what I have done.
From a quantitative point of view … Age is a problem from which nobody escapes. I can't do what I could do when I was 30! It is important to understand this and not try to run like a hamster on a wheel.
I have worked as a coach for 14 years and I have formed strong teams. But many organizers and participants often did not make enough efforts. Too many confuse freedom as "doing nothing" without effort.
Another reason why I quit is liability. My wife, my childrens and my parents need more attention and support . After all, they rightly told me: a good climber is a living climber.
I want to spend more time with my loved ones.
Above all, I am tired of wasting time. This has happened too often. I spent a lot of time training and I missed my family and friends too often.

The expeditions lasted from two to three months, my partners have often proved to be a burden , as has happened many times with Simone Moro.
And it was the same during the last attempt to climb K2 or Broad Peak this year, and I mean Don Bowie. Being a good person is important, but it is not enough to reach the summit. I have had to stop so many times because of other people's irresponsibility. Now I prefer to spend my time doing other things.
I don't like mountains: I've lost a lot of friends up there. I like actions and I want to feel free to choose … my way of being free.
Now I intend to live a life common to that of normal people: work, children, hobbies .. I will enjoy life. And rock climbing, at high levels, but safely. I dream of climbing up to 8a.
Yes, it is true, I have saved a dozen people; and I also saved many from freezing and other injuries. And three times others have saved me, so I thank my friends and expedition companions. I saved a dozen people, but this should be seen in a different way: let's think, for example, of the doctors from the emergency departments who save hundreds of people every day. Medical care is the norm in the life for many people, this makes our life better in Wroclaw or in other places, in Italy where I do live.
All of this while myself and other climbers, in reality, simply realize our selfish or sporting ambitions.
When I rescued Anna and Marchin [on K2, NdT], of course, they both needed my help, but themselves found strength in those situations. Without your own efforts, when you are in trouble, everything would take longer and the risk would be enormous .
I feel sorry for the people who lie before, during and after the expedition. Spending three months on a team full of weak, deceptive and lazy losers? I'd rather have refused.
There were three or four good climbers on the K2 team. These are Marchin, Adam, Rafal and young Maciej. But it was impossible to act in the swamp created by the other climbers, by the organization and by the director of the expedition. In fact, in recent years we have observed almost a complete zero in the true Polish style of high altitude climbing. Yes, there was Andrzej Bargel. I appreciate what it does, but it's something different.
Many words, too many excuses, this was the reality I saw. Many words have been spent on the heroic past, on the successes of Chihi, Kukuchka, Kurtika and others, but the latest generation is not ready for sport climbing.
Recent successes for Polish mountaineering? Peter Moravsky winter climb on Shishapangma and my new route on Gasherbrum II. It doesn't seem much to me, right? In case I forget something, I apologize …
I don't want to force anyone to be eight thousand, but I have to tell the truth.

I hope all that changes soon, the Poles have a good chance of winter climbing on Broad Peak, G1 and K2. New routes on the west face of Annapurna, on the north of Kanchenjunga. High-speed climbing on Broad Peak and Cho Oyu awaits true climbers.

And this could be "our music" in the Himalaya and Karakorum.
Many thanks to Denis, Elena Laletina of russianclimb.com and Matteo Gallizioli for their kidness.